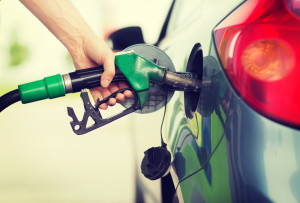 Every year, gas prices tend to go up during the summer months, and this year is no exception. According to a GasBuddy.com report released by USA Today, gas prices will go up by 66 cents at the peak of summer from January lows. Although GasBuddy.com predicts that prices should back down by the end of the year, 66 cents per gallon isn't something to scoff at – especially when motorists tend to drive more during the summer months. Now you don't need to buy an electric vehicle if you're looking to save money on energy (although that would certainly help).  Instead, there are some easy ways to save on gas that you start doing today.
Purchase Gas Late at Night or Early in the Morning: Gas stations usually change their prices during the day. Therefore, if you have a hunch that the price will go up soon, be sure to purchase gas late at night or early in the morning before the prices go up.
Perform Routine Maintenance on Your Car: Haven't had your car's oil changed in a while? You might want to take your car to a mechanic. You may not just prevent a major problem down the road; you will also improve your car's gas mileage. High performance means greater efficiency and, therefore, better utilization of gas.
Don't Be a Speed Demon: According to one report from Edmunds.com, motorists that sped, rapidly accelerated, braked quickly, and had other aggressive driving tendencies used as much as 30% more gas than those who didn't. It is also much safer. And it could help you save money as well in insurance costs.  ETags.com helps customers find the lowest insurance rates, and it can tell you that speeding tickets and accidents caused by aggressive driving will certainly increase your rate.
Don't Turn Your Car into a Storage Unit: Another easy way to lower your gas consumption this summer is to keep your haul to a minimum. Obviously, if you make a trip to the beach, you'll want to bring a cooler, beach chairs, and other supplies. However, if you keep that stuff in your car a week after because you'll get around to cleaning out your car, you're only doing yourself a disservice. For every extra 250 pounds in the car, you lose a gallon per mile.
As summer approaches, try these tried and true methods to help you lower your gas bill, so you can spend that money on more fun things this summer – like mini-golf and ice cream!