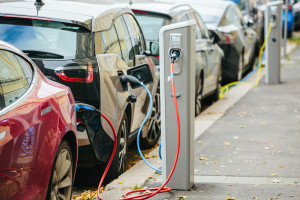 There's no question that more people are becoming interested in purchasing an electric vehicle.  They are better for the environment, and the technology and design are much better than they used to be. However, there is still one problem out there: electric vehicles are much more expensive than their gas-guzzling counterparts.
California has tried to change that with its electric rebate program. Currently, the state offers $2500 for new electric vehicle purchases. While this is certainly a step in the right program, there is still a gap here between electric and fuel-powered vehicle purchase prices.
The California state legislature is working on ways to improve the rebate program to reflect its current goals. If you didn't know, Governor Jerry Brown has made it his mission to increase electric vehicle adoption. He wants to have at least 1.5 million of them by 2025. Since there are only 315,000 electric and hybrid vehicles in California today, there is obviously some tinkering that will need to be done to increase adoption.
While we don't know the details yet as legislature members argue the finer points, we do know that some amendments could increase the rebate program from $2,500 to $10,000. This could make an electric vehicle just as affordable as or even more affordable than a gas-powered car.
California residents who have been looking at electric cars and deciding whether or not they can afford it may have more motivation to do it in the very near future. Electric vehicles often require fewer repairs and maintenance and cost less to fuel. In addition to that, the performance of electric vehicles has improved significantly. You won't feel like you are sacrificing anything by driving an electric vehicle. Plus, they are much better for the environment.
So, if you're thinking about purchasing a new vehicle and live in California, you may want to see how the California legislature acts on this. You may be able to save big and reduce your carbon footprint. If you want to learn more about electric vehicles, we highly encourage you to check out eTags. eTags has written a few blogs on the subject, and the company offers its registration renewal services to California as well as Florida and Maryland.